Archives by date
You are browsing the site archives by date.
By L chew on May 21, 2015
a clot lodges for the night in the motel sitting on the edge of the freeway: infarct in the underbelly. they pack away the books, drop them in the blue Donation bins in front of the 7/11; she becomes that famous author who couldn't read.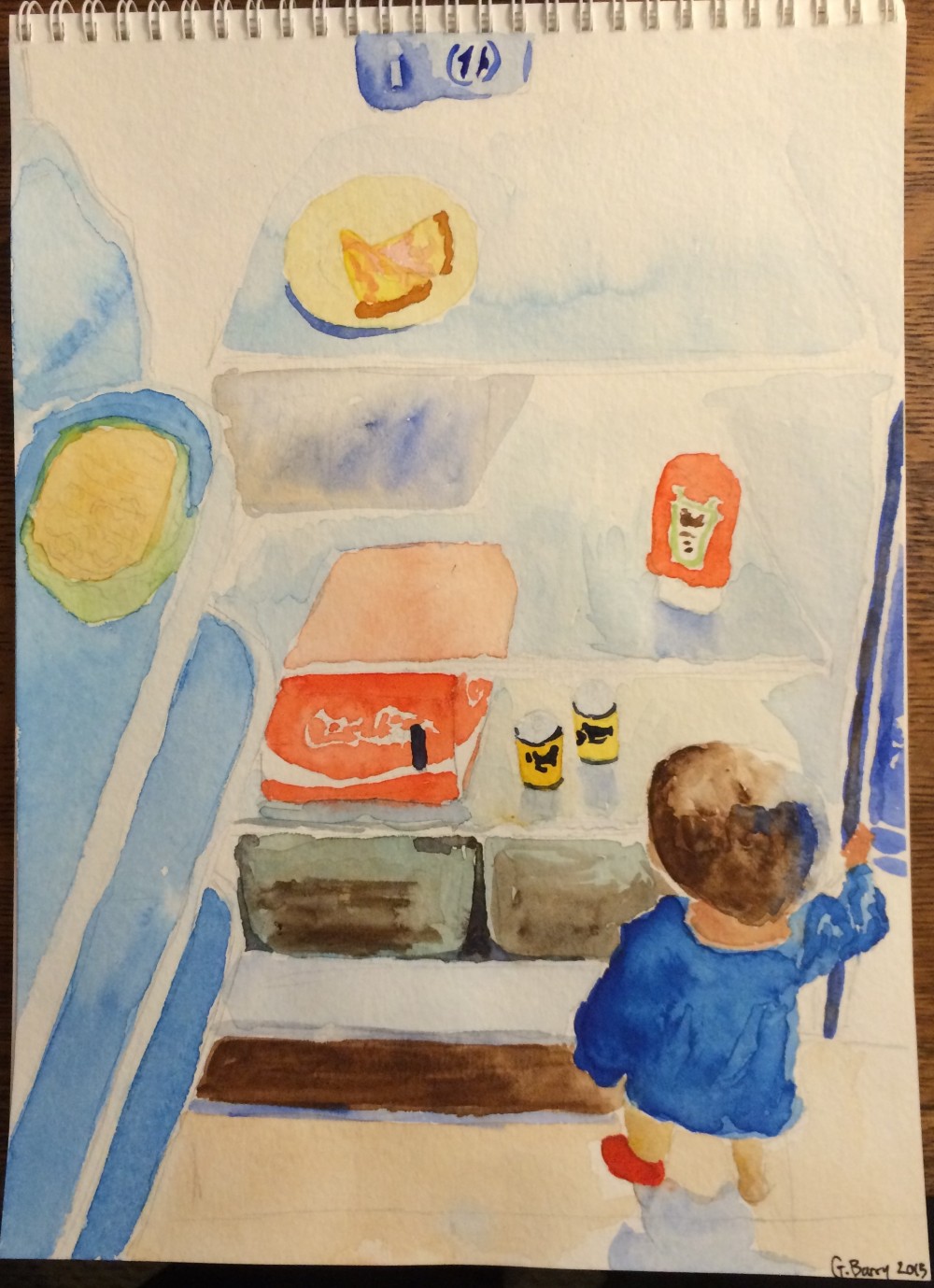 By garbear on May 15, 2015
A painting of a boy looking into a fridge that I did while thinking about child malnutrition. It makes me really sad that there are so many children living in poverty in our province, who face hunger and poor nutrition (see http://still1in5.ca/). I love that in medicine we have the opportunity to advocate for and invest in the young people in […]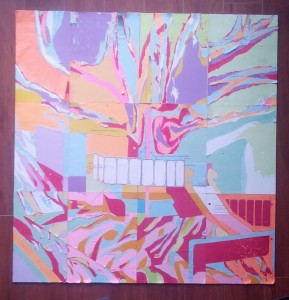 By D Lo on May 10, 2015
Over the semester, puzzling my 4 perennial classmates, I have been collecting the separator sheets that come with the tutors' packages.  That and PBL cover sheets.  In case you haven't noticed, a colour-lover has been in charge of printing and has been feeding us a lovely array of hues.  Well, I finally collected enough and went out today […]
By D Lo on May 9, 2015
Yesterday I disengaged from reviewing those engrossing Brain and Behaviour lectures for the fifth time and left for a stroll in Burnaby's beautiful Central Park.  My first surprise was the sunshine and the foreign feeling of warmth.  But my greatest excitement came from finding in the park a frenzy of life.  Amid the exploding flora, […]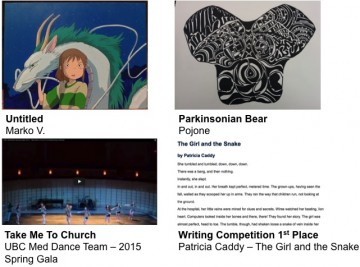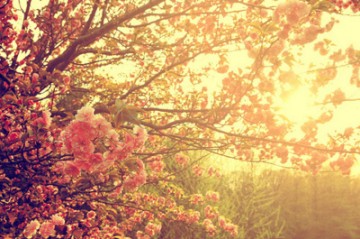 By Csilla Egri on May 2, 2015
Congratulations to the medical student artists from around the country showcasing their work at this year's White Coat Warm Art exhibit at the CCME. The room resonated with creativity, reflection, and personal stories told through art. A theme throughout was how art can act as an outlet out of medicine, but also as a means […]